Sustainable refuelling for LNG vehicles
BLUE FUEL was formed from the participation of two stakeholders: Centro Petroli Impianti srl (www.centropetroli.it), which, among other things, has been managing an automotive fuel network for over twenty years in western Liguria, and Fin.Com srl Finanziaria Commerciale (www.fincompetroli.com) a historic operator in the extra network marketing sector (also through its subsidiary SDP Distribuzione Petroli) of extra network petroleum products in Liguria, Piedmont, Lombardy, Valle d'Aosta, Tuscany and Umbria.

The experience in managing fuel service stations was enhanced with that of supplying diesel fuel to hauliers to create the first LNG (Liquefied Natural Gas) roadside refuelling station in Liguria, in Vado Ligure (SV), on the expressway that connects to the Savona motorway toll booth and adjacent to the area where the Località Bossarino of the Vado motorway toll booth will soon be erected.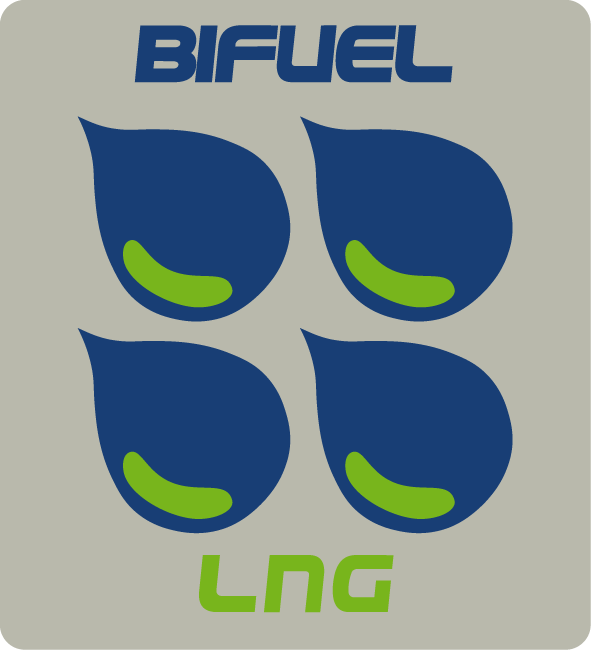 The presence of the BIFUEL brand expresses the Company's vocation to provide its customers with the option of using innovative fuels such as LNG as an alternative to the supply of the traditional fuels which continue to be sold in the service stations. This is the winning choice, in both environmental and economic terms, for the future of heavy goods transport by road and for bus fleets providing passenger transport services on urban and extra-urban routes.

Blue Fuel S.rl.
Taggia (IM) 18018 – Via Periane n°21 | Tel: +39 0184 476380
Pietra Ligure (SV) 17027- Via Peagne n°39 | Tel: +39 019 616562